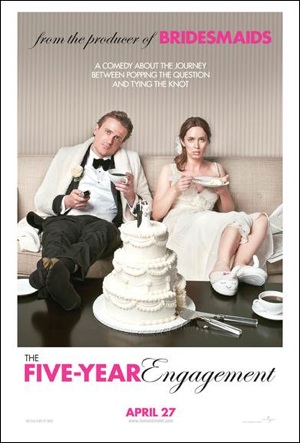 Wouldn't it be great if you had five years to plan your wedding? Think again, ladies. Jason Segal and Emily Blunt show us what it would be like to be trapped in a never-ending, long distance engagement.
The makers of Forgetting Sarah Marshall and Bridesmaids are walking down the aisle once again. Throughout the movie, the couple encounters a series of obstacles that tend to postpone their nuptials for quite some time. From jobs, to in-laws, The Five-Year Engagement touches upon many of the prominent issues when it comes to love and life.
Despite the rocky road to romance, this movie is sure to make you laugh. The film hits theaters Friday so, take the date and watch Violet and Tom "try" to tie the knot.
Comments
comments