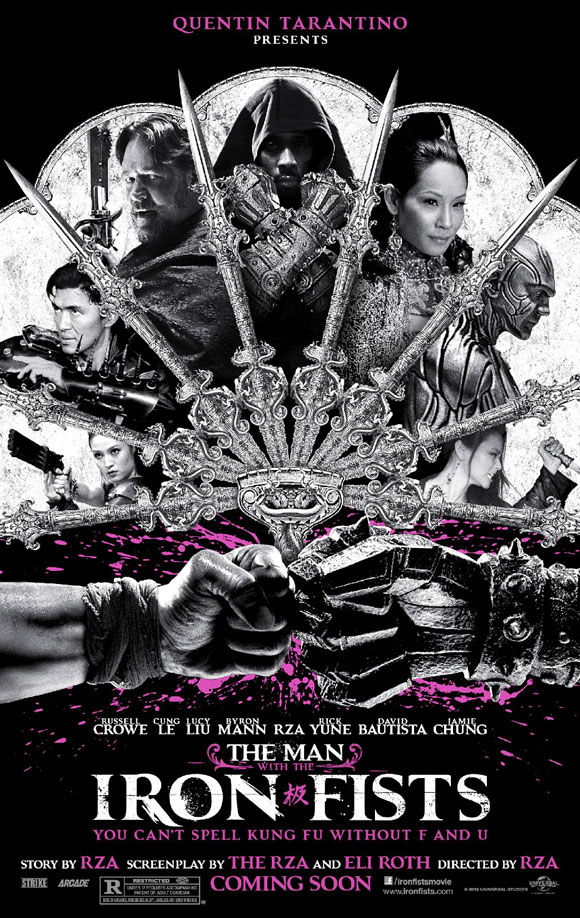 'The Man With The Iron Fists' is produced by Quentin Tarantino and will be Wu-Tang member RZA's directorial debut. Over the course of two years RZA and Eli Roth ('Hostel') worked on the screenplay together, talking through every aspect of the story, down to the detail of every weapon. The story, set in 19th century China, follows a blacksmith (RZA) who makes elaborate weapons for a small village and is forced to unite with warriors and assassins to protect the village and defeat a traitor who threatens to destroy them all.
It's got a fantastic cast that includes Russell Crowe, David Bautista, Byron Mann, Jamie Chung, Rick Yune, Pam Grier, Lucy Liu, Cung Le, and of course, RZA.
Check out the Red Band Trailer here and tell us if you're just as pumped as we are!
Comments
comments