"I don't know how to put this, but I'm kind of a big deal."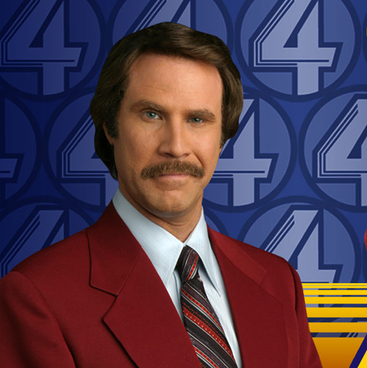 While he was in high school, Will made the daily morning announcements over the public access system in disguised voices. This is how he first became interested in performing.
His father, Lee Ferrell, was a longtime keyboardist and saxophonist for The Righteous Brothers.
Wife, Viveca Paulin, is Swedish.
He and his wife competed at both the Boston Marathon and New York City Marathon.
Is a member of the Delta Tau Delta international fraternity.
Studied at USC in the hopes of becoming a sports broadcaster. He graduated and interned at NBC Sports, but then drew laughs after ad-libbing a joke on-air during one of his broadcasting courses and switched to comedy.
Will is a fan of the soccer clubs Celtic (from Glasgow) and Chelsea (From London).
Was roommates with Jon Stewart during his early years at SNL. Can you imagine that??
Here's a video of some funny moments of Will Ferrell in sports!
Comments
comments