Gorehounds!
We've buddied up with Midnight Releasing again… This time to bring you the release of the British slasher film 'DEADTIME'.
Be the first to watch it here on BIGSTAR!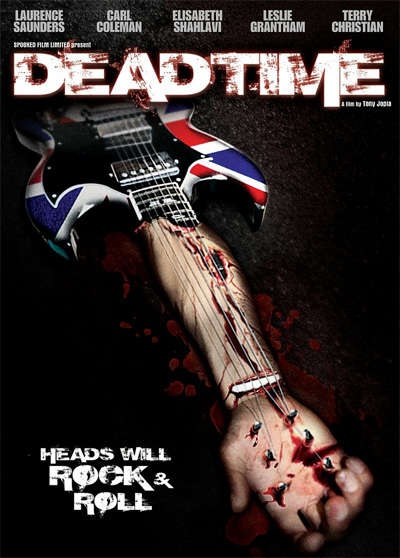 Just click the image above to stream this movie now!
Love Meets Murder – the once popular rock'n'metal band, are ordered by their unhappy record company to an old warehouse with the goal being to re-start their careers with a kick-ass new promo video.  Unfortunately they find themselves the target of a mysterious knife-wielding maniac in this bloody British slasher!
Directed by Tony Jopia and starring Laurence Saunders, Carl Coleman, Elisabeth Shahlavi, Leslie Grantham, Terry Christian, and Joe Egan.
Check out the trailer here:
Comments
comments