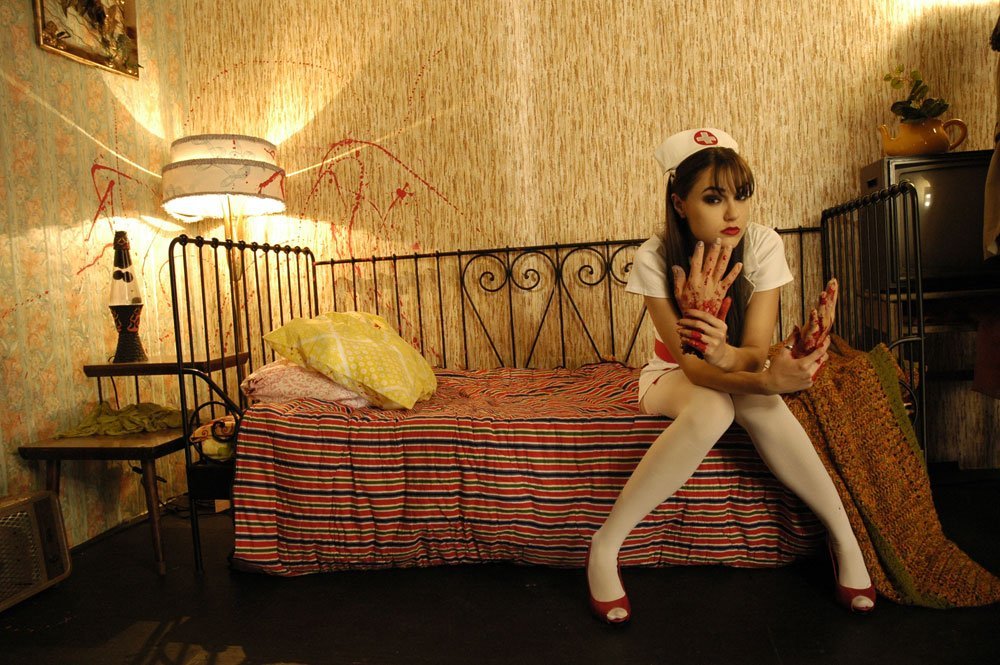 Halloween is here!  So in celebration of the scariest night of the year , we're streaming an almost endless collection of horror films in the BIGSTAR library - Starting with these 10 truly bloody movies…
We've even included a few GEORGE ROMERO films just for you as well!
**Click the movie posters to instantly stream to almost any internet connected device!**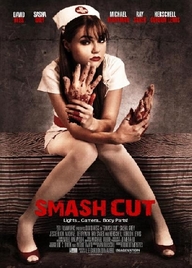 SMASH CUT
Starring the adult industry's Sasha Grey, 'Smash Cut' is a satire of the filmmaking industry and the challenges of independent filmmaking, with a story that draws on the filmmakers' real-life experiences. It follows the murderous exploits of Able Whitman, a horror-film director whose films are panned by critics and audiences alike – until he starts killing people and using their body parts as props in his new flick.
No zombie retrospective would be complete without mentioning 1932 horror classic, White Zombie, featuring legendary Bela Lugosi. Allow Lugosi's legendary eyes (and eyebrows) to hypnotize you; let this precursor to the zombie horror genre enthral you. Truly entertaining, what White Zombie lacks in modern day fright, it more than makes up for in B-movie excellence.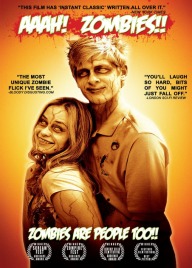 AAAH! ZOMBIES!!
If you are a fan of the horror comedy genre, then you'll love Aaah Zombies! If not, you will be. Interestingly shot in a mixture of black / white and color, Aaah Zombies tells the story from the zombie's perspective…A perspective where the humans are crazy and infected and the zombies are the last bastions of reason. So sit back, relax, and enjoy the hilarity that only the undead can induce.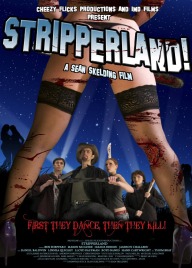 STRIPPERLAND
How can anyone not watch a movie called Stripperland! Strippers and Zombies along with plenty of humor to wash it all down. All the makings of a great movie. Director Sean Skelding created a very "tongue in cheek" look at a zombie apocalypse. With it's interesting mix of comedy, horror and (of course) strippers. There was even some pretty good acting. Yes, I did say good acting. Well, at least the main cast. The zombies were, well zombies. Lots of action, blood, guts and gore as well as an implausible situations.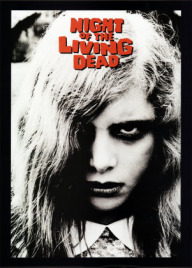 NIGHT OF THE LIVING DEAD
The story follows characters Ben (Duane Jones), Barbra (Judith O'Dea), and five others trapped in a rural farmhouse in Pennsylvania which is attacked by unnamed "living dead" monsters which later became known in popular culture as zombies.
This film was the basis of five subsequent Living Dead films (1978-2010) also directed by George Romero, and has inspired endless remakes.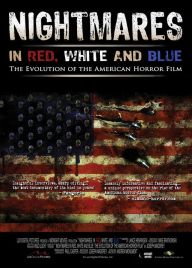 NIGHTMARES IN RED WHITE AND BLUE
Horror and sci-fi veteran Lance Henriksen (Alien) narrates this fascinating look at the history of the American horror film, examining the earliest monster movies of the silent era up to the scariest modern-day masterpieces. Highlights include interviews with genre masters Roger Corman, John Carpenter and George A. Romero, plus clips from classic films like The Exorcist, Night of the Living Dead and Rosemary's Baby.
Directed by Andrew Monument and starring Lance Henriksen, John Carpenter, Joe Dante, Roger Corman, George A. Romero, Darren Lynn Bousman, Larry Cohen, Mick Garris.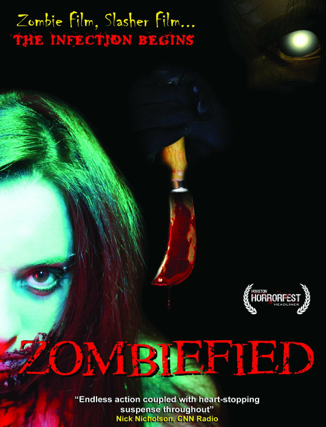 ZOMBIEFIED
First ever zombie film and slasher film combined!  It's quite a scary film with a unique story and premise.  The film features non-stop action mixed with intense, on the edge of your seat moments in an eerie atmosphere.  Written and directed by Todd Jason Cook, 'Zombiefied' is George Romero meets Friday the 13th.
Tommy and Angel have a deadly secret that has tormented them for 13 years.  Their fears become reality when a viral outbreak occurs at a local concert and fans become vicious zombies.  Alana, the lead singer, is forced to flee for her life. Running through the night, she is attacked by a serial killer who seems to know the secret of the zombies.  As the body count rises from zombie attacks and slasher killings, can Tommy and Angel uncover the secret before they all become victims?  Eek!!
DADDY, I'M A ZOMBIE
Translated into English, Spanish animated feature Daddy, I'm A Zombie may be a cartoon but it's certainly not just for children. Quirky and full of heart, the film is reminiscent to Tim Burton's The Nightmare Before Christmas or Corpse Bride. Truly endearing, Daddy I'm A Zombie is a refreshing international offering to the zombie genre that all ages can appreciate.
DEADTIME
A British band are ordered by their unhappy record company to an old warehouse, with the goal being to re-start their careers with a kick-ass new promo video. Unfortunately they find themselves the target of a mysterious knife-wielding maniac in this bloody British slasher!
WICKED LAKE
Four Mysterious, attractive girls embark on a road trip for a relaxing weekend getaway in the woods. Unbeknownst to them, two clans of deranged male misfits follow them to their secluded and picturesque lakeside cabin in the mountains. The girls appear to be easy prey until the fateful stroke of midnight when all hell, literally, breaks loose.