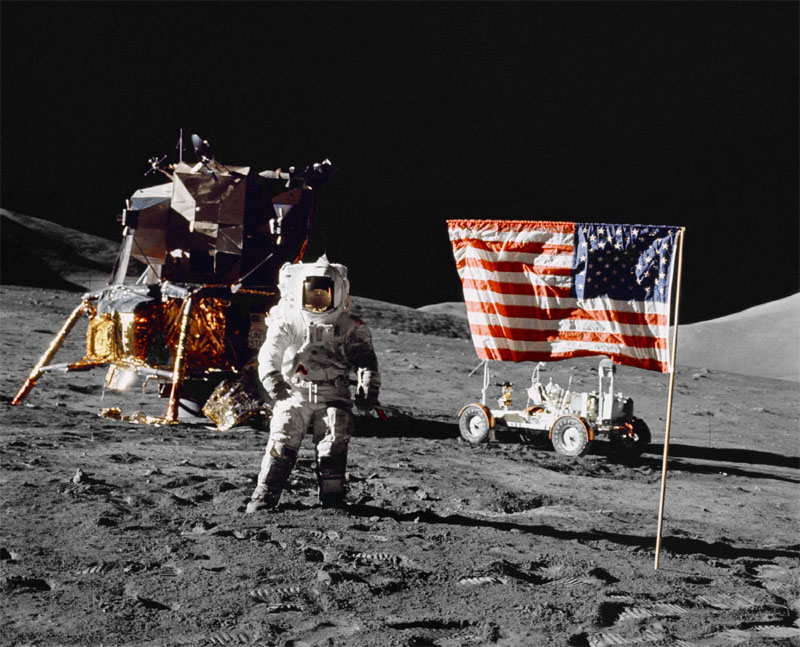 In 1971, Apollo 14 astronauts Alan Shepard and Edgar Mitchell stepped onto the surface of the moon for the third time in the history of mankind.
What made this mission especially fun and playful was that Shepard smuggled on board a six iron golf club and two golf balls, then took several swings.  He exuberantly exclaimed that the second ball went "miles and miles and miles" in the low lunar gravity, but later estimated it was far less.  Mitchell then threw a lunar scoop handle as if it were a javelin.
It's no doubt these guys were having fun…
In celebration of these defining moments we're streaming "APOLLO MISSIONS", five unique documentaries profiling these historic missions through the eyes of astronauts and several top NASA officials who participated in them.
Apollo 11: The First Steps on the Moon
Apollo 12: Uncensored
Apollo 13: The Untold Story
Apollo 16: The Men, Moon, and Memories
Apollo 17: Final Footprints on the Moon