Today is Veterans Day!  In honor of those U.S. Veterans and their families who have sacrificed so much, we bring you 5 award-winning films featuring stories of those who have laid it all on the line for freedom and those of us who can't fight.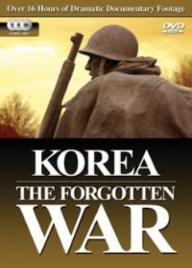 KOREA – THE FORGOTTEN WAR
At the end of World War II, few Americans dreamed that less than five years later the nation would once again be involved in a bloody overseas conflict. Yet June 25, 1950 marked the beginning of a war like no other America had ever fought.  "Korea-the Forgotten War" delivers on all counts a riveting film that will break your heart and open your mind.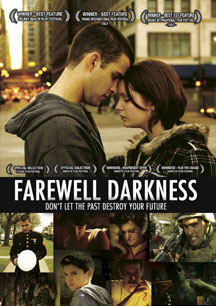 FAREWELL DARKNESS
After four years of military service, Michael Pasternak (Keith Compton) returns home to Chicago to confront his alcoholic father, Roman (Circus-Szalewski). Roman physically abused Michael's mother Teresa (Heidi Klefstad) to her breaking point of suicide. Michael enlists the help of his old friends Dougie and Paul (David Bianchi, Luis Segui) to aid in his plan for revenge against his father, but after reconnecting with his high school girlfriend Rose (BriAnna Weaver) he finds it hard to carry out his plans for vengeance. Michael must then decide to destroy the true terror of his life or leave the past as it lies.
Directed by Daniel J. Pico and starring David Bianchi, Circus-Szalewski, Keith Compton, Heidi Klefstad, Spencer Lord, Jared Martzell, Amanda Melby, Dusty Mitchell, Paul Pierro, and Duane Sharp.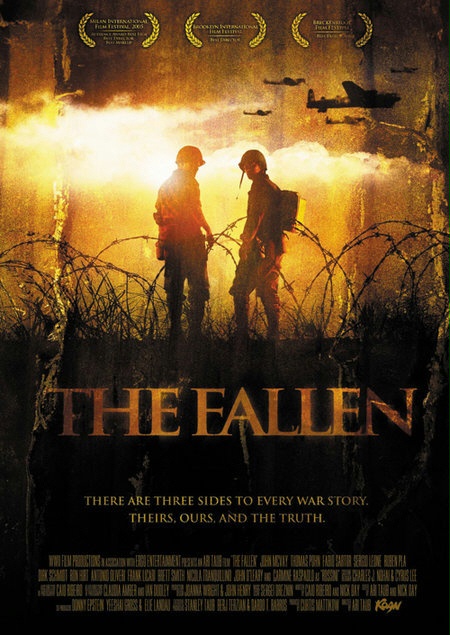 THE FALLEN
The Fallen is a World War II film depicting the confusion of both sides in wartime Italy.  The film portrays partisans and regular soldiers ineffectively coursing through the difficult mountainous terrain.  The suggestive dialogue is seen with a minute portrayal of dark humor during combat where both sides are hesitant to win over the other side due to the chaotic nature of discord, disorganization and the conflicts of war in general.
Directed Ari Taub and starring Daniel Asher, Brian Bancale, C.J. Barkus, Maurizio Benazzo, da Bernardini, Gianluca Bianco, Matthew Black, Paul Bomba, Davidé Borella, Kenny Bowton, Justin Brett, Bob Brown, & Hans-Dieter Brückner.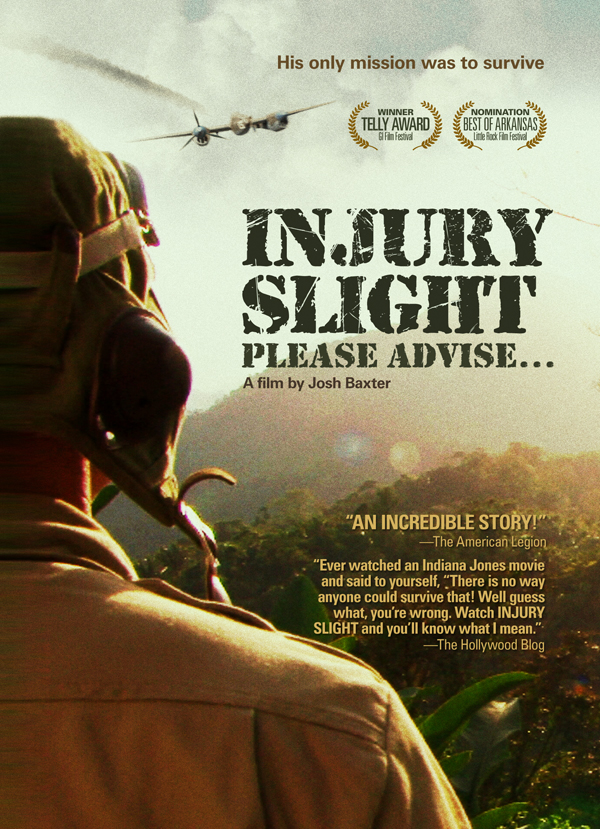 INJURY SLIGHT: PLEASE ADVISE
This film re-enacts the true account of ace fighter pilot Charles O'Sullivan, shot down in the jungles of New Guinea during World War II.  O'Sullivan survived thirty days in the jungle, encountered a native tribe while seeking help, and was forced to fight his way out of their village when they attacked him with the intent to eat him.  He was then hunted through the jungle as he made his escape from their territory.  Sully finds a friendly Australian outpost and was ultimately able to return home.  Fifty years later, the wreckage of O'Sullivan's plane was discovered.  Sully learned that the story of his encounter with the tribal warriors had turned into a local legend, and still being told among the local people.  This unique documentary takes you on a journey through the Pacific War into the jungle of New Guinea, re-living one soldiers harrowing and ultimately heroic experience during World War II.
Directed by Josh Baxter and starring Clayton Bowman, Gabe Mayhan, Greg Norris, Jony Flores, Osman Crisanto, Lester Fernandez, Ronny Castillo, Jose Melendez, & Norlan Alvarez.
SUBMARINES AT WAR
This film features four rare WWII-era documentary films, including one in full color, about submarines and the "silent service" during World War II. These include The Silent Service, a vivid history of U.S. submarine operations in the Pacific. Running nearly 40 minutes, this rare color film was produced in 1946, and documents the unrestricted submarine warfare campaign launched by Admiral Charles A. Lockwood against the Japanese merchant fleet. Italso features re-enactments of daring attacks against enemy naval targets and includes rare footage of submarines rescuing American airmen forced to ditch at sea.
Directed by Fred Plasma and starring Admiral Charles Lockwood, Rear Admiral Daniel Gallery, Lt. Albert David, Oblt. Harald Lange, Commander Earl Trosino, Seaman Earnest Beaver & Fleet Admiral Osami Nagano.