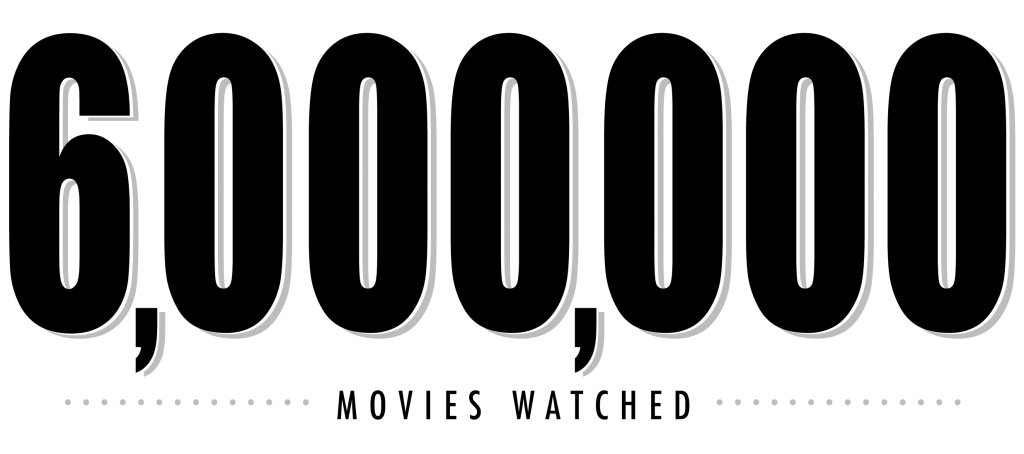 We just hit SIX MILLION Movies Watched!
That's 1 million more movies watched in less than a month!  And once again it's all thanks to YOU, our wonderful movie fans!
Stay connected!
If you want to stay informed about our special offers, giveaways, indie/blockbuster movie news, hilarious entertainment banter and more, then follow us on Facebook, Twitter, Pinterest, Google+, and even Instagram (@bigstarmovies)!
Plus you can instantly stream the thousands of titles in our movie library via almost ANY internet-connected device including iPad, iPhone, Yahoo! Widgets, Google Android, Roku, Palm WebOS, Vizio TVs, Samsung TVs, PopBox players and many more.
Spread the word!  
If you and your friends are indie film fans, filmmakers, or just film nuts looking to discover new releases, hard-to-find festival favorites, cult classics, foreign movies and much more, then BIGSTAR is right up your alley.
Cheers and thanks for making us your choice for on demand movies!
The Team at BIGSTAR