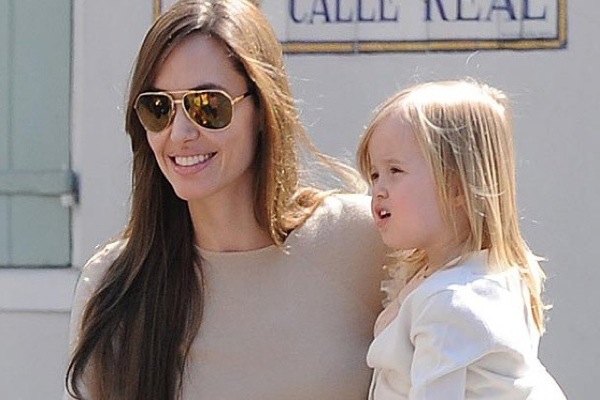 Angelina Jolie's daughter is following in her mother's footsteps and starting her acting career at a young age. Vivienne Jolie-Pitt is currently filming 'Maleficent' and is reportedly being paid $3,000 per week for her work!
With her hefty paycheck, the young actress is on the road to stardom. The four-year-old plays a young Princess Aurora in the movie about the evil witch from "Sleeping Beauty."
The film is set to have a March 2014 release date.