Happy Valentine's Day! 
Can't think of what to do for you sweetheart?  Running out of ideas and time?  Well we have the perfect way for you and your cuddle bunny to celebrate this heartfelt day with BIGSTAR's "For The Love Of Movies" romantic film collection!
Instantly stream any and all of these love stories to almost any device.  Just click on the banners to be directed to the movie page…
"Colin Hearts Kay": Brooklyn based cartoonist Colin Jenson has just broken up with his longtime girlfriend, Kay Ho. Colin takes us on a hilarious journey through his memories to uncover what went wrong over their three-year relationship and who was to blame. The non-linear adventure is illustrated through a comic and innovative style combining direct address, fantastical special effects, and animation as we step into the world of Colin's cartoon drawings.
Starring Noah Starr, Emily Chang, Mellini Kantayya, Nitin Madan, Kyle Walters.
"Dinner and Driving": Does the thought of being with one person for the rest of your life frighten you? It sure frightens Jason, a twenty-something writer trying to make it in Hollywood. His girlfriend of three years, Laura, a successful magazine editor, wants definition in their relationship when her younger sister unexpectedly ties the knot. Feeling the pressure, Jason proposes but out of the blue, his beautiful girlfriend from college reappears in his life. Jason, now faced with a major dilemma, seeks advice from his friends only to realize perhaps in matters of the heart he should listen to his own.
Starring Joey Slotnick, Paula Devicq, Brigitte Bako, Molly Shannon, Sam Robards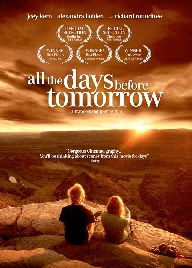 'All The Days Before Tomorrow': A critically acclaimed, international festival award winning feature debut the film effectively captures the push-pull of two people attracted to each other. In this quirky tale about a friendship that's almost something more, Joey Kern and Alexandra Holden play pals who ought to be lovers, but their timing has never been right. When Alison (Holden) makes a late-night visit to Wes (Kern) on the eve of leaving for Tokyo to rejoin her beau, the two chums travel down an emotional memory lane, discovering truths about their relationship in the process. Richard Roundtree also stars as El Doctor, Wes' mysterious and comical guardian angel. All the Days Before Tomorrow will likely trigger audience memories of relationships that could have been, and is a fine example of American independent story-telling.
Starring Joey Kern, Alexandra Holden, Richard Roundtree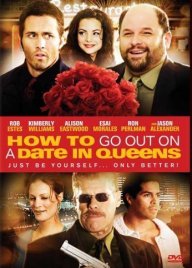 'How To Go Out On A Date In Queens': Two years after losing his wife, a lonely Queens resident decides to get back into the dating scene and begins listening to his smooth-talking best friend's bad advice. While he clumsily tries to find a new girlfriend, a troubled bookie dealing with his own romantic woes has a run-in with a Russian mob enforcer. Together, all of the characters gain insight into the complicated nature of love.
Ensemble comedy stars Rob Estes, Kimberly Williams, Alison Eastwood, Esai Morales, Ron Perlman, and Jason Alexander.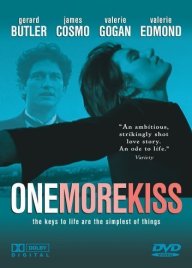 'One More Kiss': When Sarah Hopson realizes her successful high-rise New York lifestyle is devoid of meaning, she packs her bags and heads for her home town in the Scottish Borders to look for Sam, her childhood sweetheart and the only man she ever loved. Sam Murray runs a restaurant. He and Sarah grew up together and Sam hoped they'd grow old together. His world fell apart the day Sarah left and now she's back, standing on his doorstep and telling his wife she'd like to spend some time with him.
Starring Gerry Butler, James Cosmo, Valerie Edmond, Valerie Gogan, Danny Nussbaum.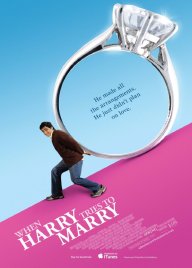 'When Harry Tries To Marry': Harry's a young Indian-born bachelor who lives in New York City. He's never really gotten over his parents' divorce. So to improve his odds of living "happily ever after," Harry decides to have an arranged marriage, and asks his uncle back home in India to assist him in arranging the introduction to an appropriate Indian woman. To the dismay of his parents and friends, Harry finds the perfect girl and embarks on a long-distance courtship. But unexpectedly, Harry's friendship with Theresa, a fun and sexy American student, becomes confusing, appealing — and maybe a little bit romantic. Once Harry, his friends and the entire wedding party converge in India, Harry's plan to avoid romantic risk becomes a recipe for chaos. Can anyone protect themselves from a broken heart by leaving the passion out of marriage? And, when all is said and done, does Harry really want to?
Starring Rahul Rai, Stefanie Estes, Freishia Bomanbehram.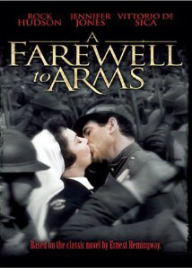 'A Farewell To Arms'
: A tale of the love between ambulance driver Lt. Henry and Nurse Catherine Barkley during World War I. The action takes place in Italy and the two fall in love during the war and will stop at nothing to be together. The film also analyses Lt. Henry's feelings on war and the purpose of fighting.
Starring Gary Cooper, Helen Hayes and Adolphe Menjou.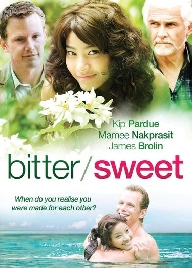 'Bitter / Sweet'
: Acclaimed coffee expert, Brian Chandler's (Kip Pardue,) perfect life is turned upside down when his boss, the renegade coffee mogul Calvert Jenkins (James Brolin) sends him to Thailand to inspect a crop of exotic beans. Upon arrival, Brian is greeted by Ticha (Mamee Nakprasit); who has reluctantly agreed to escort him to her family's farm in southern Thailand. Brian ends up finding more than just coffee, and that the original purpose of the trip might not even be about coffee after all. High in the hills of a beautiful exotic faraway world, this bitter sweet romantic comedy is reminiscent of both 'Fools Rush In' and 'Eat Pray Love'.
Starring Kip Pardue, Mamee Nakprasit, James Brolin, Spencer Garrett.