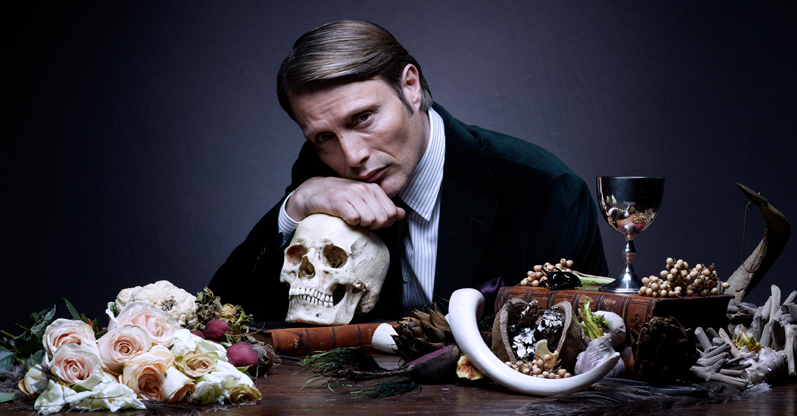 Back in October we showed you behind the scenes photos from the upcoming TV series 'Hannibal'.  And today we bring you the first promo trailer for Bryan Fuller's thriller!
The roles play out like this: Mads Mikkelsen is Hannibal, Hugh Dancy is the FBI agent Will Graham, and Laurence Fishburne is his superior Jack Crawford.
By the way… Mads Mikkelsen.  What a cool and appropriate name this actor has.
Based on the best-selling novel "Red Dragon", the TV series will start at the beginning as a prequel to the well-known movies.  The story will follow Graham as he investigates a series of brutal murders, subsequently reaching out for the help of the brilliant psychiatrist Dr. Lecter, unbeknownst that the good doctor is living a double life as a cannibalistic killer.
NBC will air 13 episodes for the first season premiering April 4th, 2013.