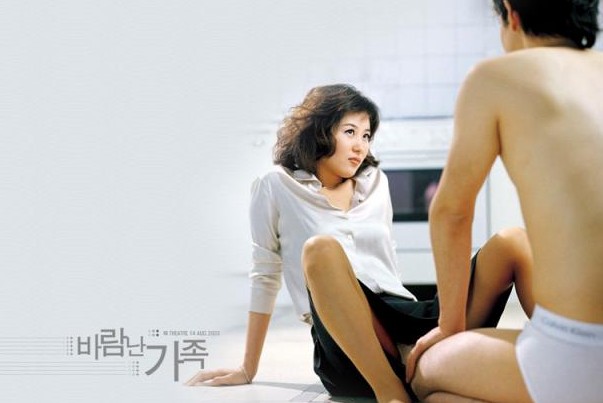 "When you're single, you think marriage will guarantee unlimited sex. But when you're married, you quickly realize that it's not like that. You're not a woman anymore. You're really nothing. To be honest, I'm having less sex since I've been married. Right… when you're single, married men, singles, virgins…right, and engaged men; it's your pick." ~HO-JEONG EUN (So-ri Moon), explaining her current marital sex-life in a phone conversation.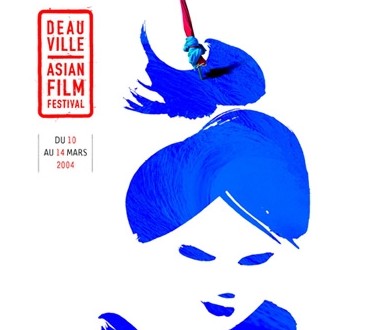 Today's New Release: A GOOD LAWYER'S WIFE (a.k.a. BARAMNAN GAJOK)
          Winner of numerous fest accolades, like the *Lotus Award-Best Film* at the 2004 Deauville Asian Film Festival, *Best Director* at the 2003 Ghent International Film Festival, and even *Best Actress* Awards for So-ri Moon at both the 2003 Stockholm Film Festival and the 2004 Grand Bell Awards- South Korea, this riveting drama also nabbed a *Golden Lion* nomination at the 2003 Venice Film Festival, just for good measure. What starts off like the Korean version of CRAZY, STUPID, LOVE, wickedly and disturbingly turns into a CRASH-meets-MONSTER'S BALL mind-f***! This was initially also listed as a comedy/drama, but I don't feel I can properly list it as such, though depending on how twisted your mind is, any particular BIGSTAR viewer can see the hints of dark, dark comedy imbedded in this picture. (NOTE: The 1:17:42 time-mark is absolutely horrendous, but knowing how lovably charming and adorably funny a certain character is, a certain line delivered will have you tragically choke in mid-guffaw!) This is a film about all kinds of sexual relationships portrayed in both a frank and nonjudgmental manner. It also brings a remarkable insight into upper-middle class Korean society, intricately mirroring an American family that could easily be living in either Los Angeles or New York. It should be pointed out that the openness in which a married, upper middle-class Mom can so nonchalantly carry on a sexual relationship with a 16-year-old kid playing hooky from school would not work in American cinema without fear of dire consequences… but at least our lead is having fun… until that aforementioned time-mark, of course.
This, like so many Asian films here on BIGSTAR suffers from slightly misleading advertising due to distributor's Americanized posters. This isn't erotica; it's severe adult drama, and is an emotionally loaded movie that'll take you back a few notches, heart-wise. Couples get bored, stress and tragedy of family life can cause someone… or anyone, to crack into a more carnal state, yearning to fill a void. A GOOD LAWYER'S WIFE (a.k.a. BARAMNAN GAJOK) truly explores that pain; it too is a pleasure blurred.
Written & Directed by Sang-soo Im
Starring: So-ri Moon, In-mun Kim, Yeo-jeong Yoon, Tae-gyu Bong, Jeong-rim Baek, Jeong-min Hwang, Yeo-jin Kim, Ji-ru Sung
Tagline: From Im Sang-Soo, Director Of THE HOUSEMAID.