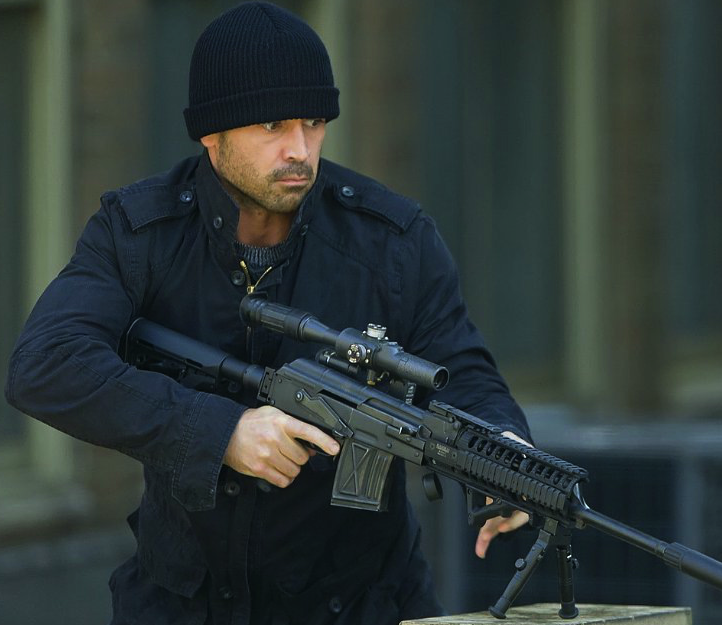 Just released is the first trailer for the upcoming crime thriller 'Dead Man Down' due out March 8th, 2013.
The movie is directed by Niels Arden Oplev, who also directed the original version of 'The Girl with the Dragon Tattoo', and stars Colin Farrell, Noomi Rapace, Dominic Cooper and Terrence Howard.
Here's the official synopsis…
"Following the cinematic phenomenon 'The Girl With the DragonTattoo,' acclaimed filmmaker Niels Arden Oplev and brooding beauty Noomi Rapace reunite for another thrilling tale of vengeance.  Colin Farrell joins the prestigious team as brave enforcer Victor, right hand man to an underground crime lord in New York City.  He seeks to avenge the death of his wife and daughter caused by his boss.  When his employer is threatened by a mysterious killer, Victor also becomes detective.  Victor is seduced and blackmailed by Beatrice (Noomi Rapace), a victim turned avenger whose intense chemistry leads them spiraling into payback delivered in violent catharsis.  From producer Neal Moritz ('The Fast and the Furious' franchise, 'I Am Legend') and Joel Wyman ('Fringe', 'Keen Eddie') comes a triumphant action thriller, a powerful portrait of the relationship between two people caught in the crosshairs of revenge."
Tell us what you think!