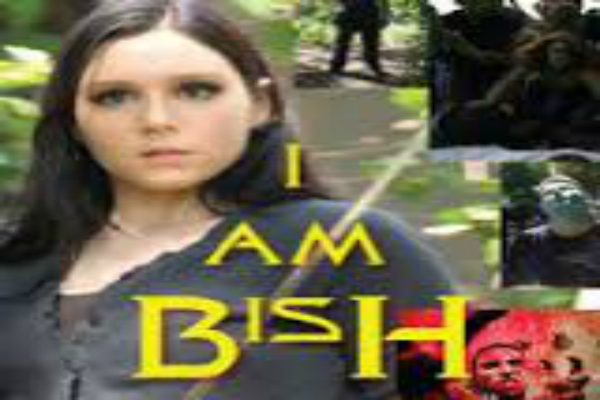 TODAY'S NEW RELEASE: I AM BISH
What makes a film like this so damn witty? The film's own self loathing! The film opens with such proclamations as "Made by an IDIOT," "this film is much better than Street Kings but that's not saying much," and "parts of this film are based on true events, unfortunately." Part comedy, part zombie horror, part anime, part documentary and utterly crazy, viewers, "I Am Bish" had me enthralled in the first three minutes.
The premise breaks down like this; David Bishop is in his final year at Perth Film School and is shooting a documentary for his graduating project. Things change when an unspecified "incident" wipes out the population of Western Australia leaving Bish as the only survivor. At first he truly enjoys this newly discovered power but when he encounters the busty and beautiful Sarah and everything changes for him. With romantic scenarios such as "one hand job later" and random cartoon images of men saying the word "c*cksucker" there is not a moment to be missed in "I Am Bish." The lead character, Bish has one of my favorite quotes of the year; "If there is a man drought I am the rain." Yes, viewers it is the refreshing originality of this film that will keep you glued to the screen the entire time.
"I Am Bish" is hilarious, deliciously raunchy, utterly "man-tastic," and filled with blood-squirting zombies. It is a film that represents the Australian filmmakers continued innovation in comedy and direction. By far, this is TRULY the best flick I have watched in months!
Director:  Dave Bishop
Starring : Dave Bishop, Siobhan Dow-Hall