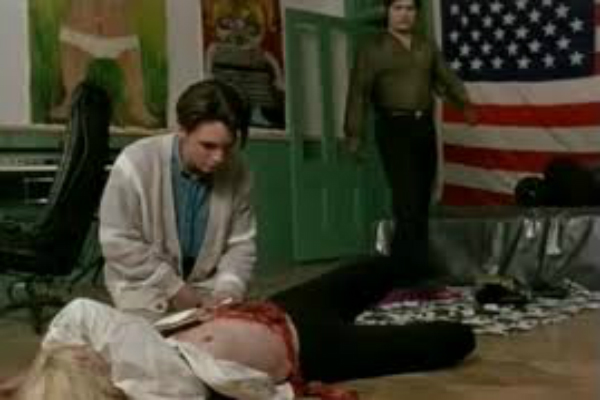 TODAY'S NEW RELEASE: ROCK N' ROLL FRANKENSTEIN
This is one of THE MOST delightfully offensive movies I have watched in forever! From cow brains-to-massive amounts of cocaine-to men conversing with dead rats-to body parts soaked in formaldehyde, this is one strange horror trip to take!
There is seriously something that is going to offend each and every person in this raunchy flick including the scene where the gay priest has a cross shoved up his rear end. The main plot is that of an uncle, his necrophilia nephew and a bizarre pot head that get the hair brained scheme to go around desecrating dead legendary rockers gravesites. I am talking the likes of Jim Morrison, Liberace and Elvis to a name a few, in an effort to create the "ultimate super rock group."
If you are a huge fan of cult classics like "Rocky Horror Picture Show" then this IS TRULY the film for you! It is super cheesy, completely disturbing, beyond hilarious, and TRULY one of the best "B" horror movies that has come out in a long time! If only all horror flicks could be this utterly clever, entertaining, and satisfying, than this girl would be in horror-heaven! This is now at the TOP of my "must-watch list" do not skip this film this week for Halloween!
Director: Brian O'Hara
Starring:  Graig Guggenheim, Jayson Spence, Barry Feterman