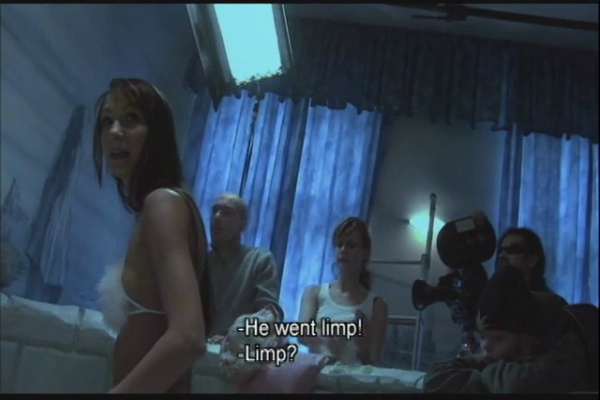 TODAY'S NEW RELEASE: BORN INTO SH*T
In this stylishly violent film, there is a certain heartwarming sarcasm as the movie is narrated by a young man who completely hates his parents and they completely loathe one another. There is also a delicious amount of assumptions that go around by all of the characters involved creating one mishap after another. All of this, coupled with examinations of sexual orientation, make "Born Into Sh*t" a BIGSTAR hit!
Tomas is a young, impressionable man with a lovely girlfriend, Madonna. When Tomas randomly sees his father out with another man whom he knows is gay, Tomas decides to have sex with Madonna to make sure homosexuality is not hereditary. Although he discovers he does in fact, prefer women, he manages to get Madonna pregnant in the process. (This is the first of many presumptions gone badly). What makes this film so exquisitely unique, is that prior to each segment of the film, the director decided to give us tidbits of the action that will unfold. Another story line that occurs is that of Tomas' mother, who saves a suicidal woman from a train crash and it is not long after, that she is seduced by the delicate suicidal lady. There is yet another plot going on with the father of Tomas and what he REALLY does for a living. All of this accompanied with voiceovers at the end of certain scenes that echo the hilarious title, "Born Into Sh*t" make this flick a true gem.
Surely all of this is enough to pique your interests, viewers, as "Born Into Sh*t" held me, captivated me, and made me wish it was even a bit longer! If you (like me) love sarcasm, quick wit, and gun slingers who use old Coke bottles to mask the sound of gunfire, then "Born Into Sh*t" is THE film for you!
Director:  Marcel Bystron
Starring:  Edna Bolkan, Fernando Almada, Flavio Peniche
Language:  Czech
Subtitles: English