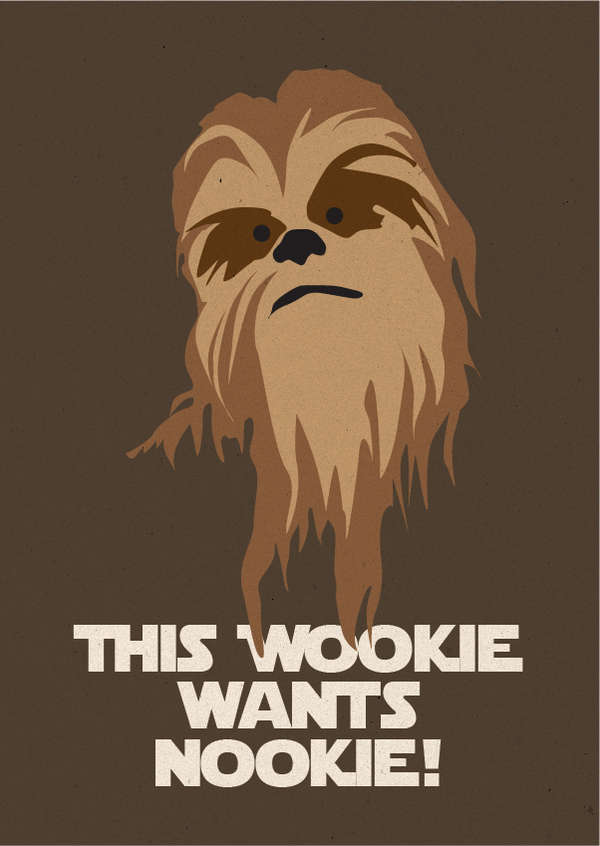 As you all know it's Valentine's Day… And while many are sharing gifts of flowers, dinners, chocolates, and overpriced dinners, I thought to offer you some humor showcasing what might be some of the most awkward movie couples…ever.
I almost included one with Han Solo and Chewbacca because, let's face it, Wookies need love too.  But my better judgement took over with Anakin and poor Padme.  Check it out and enjoy!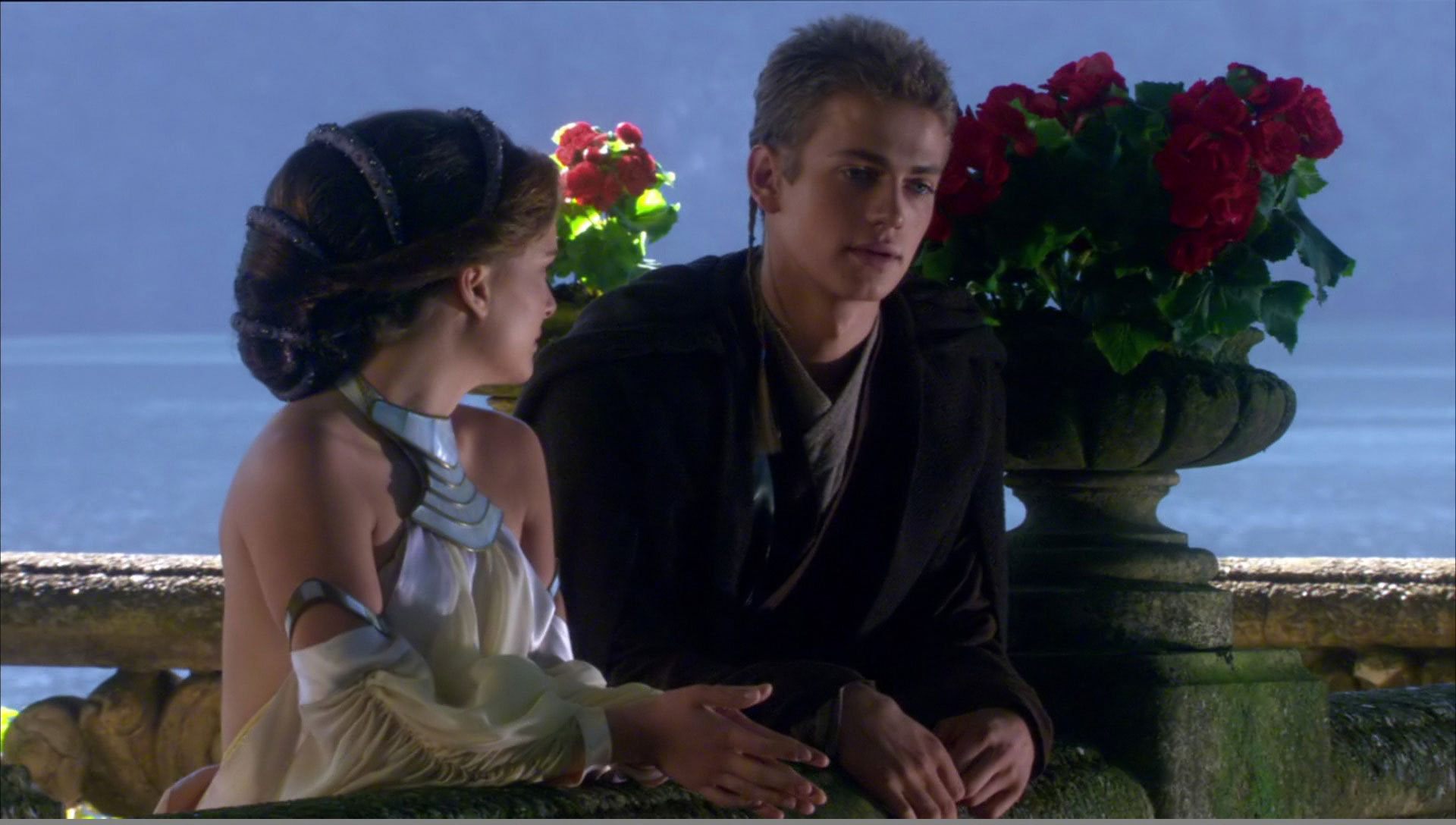 Anakin and Padme in 'Star Wars'.  Nothing like being in love with a guy who acts like a child and carries a deadly weapon.  Especially when he chokes you then turns out to be a murderous Sith trying to take over the galaxy.  Good choice there, Padme.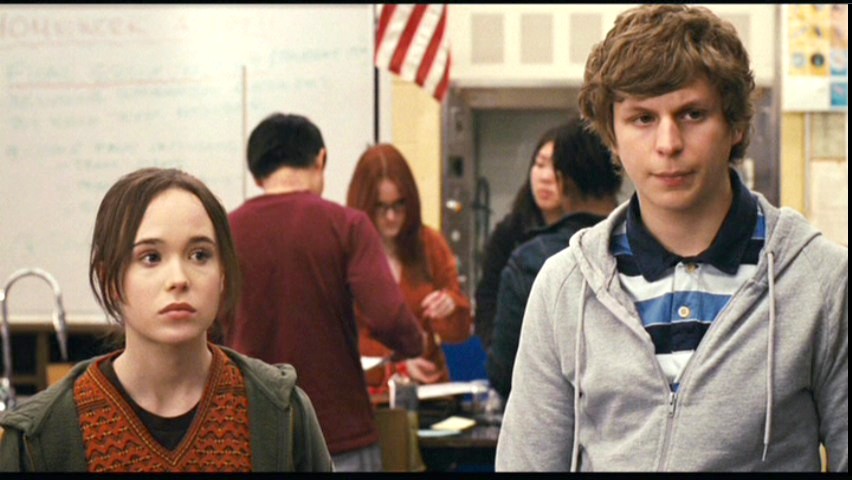 Ellen Page and Michael Cera as Juno in 'Juno'.  I know nowadays nerds are the new cool and that hipsters have infiltrated almost every genre…unfortunately.  But these two high school nerds and that forgettable sex scene on an old recliner gets my vote as one of the most awkward couples ever.
Marley Shelton and Jake Gyllenhaal as Chloe and Jimmy Livingston in 'Bubble Boy'.  Taking safe sex to whole other level.  Either she's the biggest germaphobe, a nun, or the locals are all zombies.  I can't decide.  Poor Jimmy.
Rosie O'Donnell and Dan Aykroyd as Sheila Kingston and Fred Lavery in 'Exit To Eden'.  Need I say more?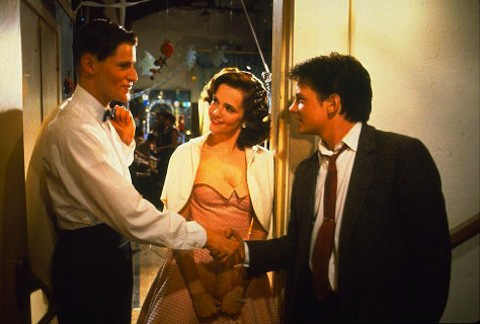 George McFly, Marty McFly (Michael J. Fox), and Lorraine Baines (Lea Thompson) in 'Back To The Future'.  "This is all wrong.  I don't know what it is.  But when I kiss you, it's like I'm kissing… my brother".  As cute as the story is, this trio can make even the most toothless redneck wedding look good.  And how awkward would it be trying to get your dad to make out with your mom in the back of a car.  One word, Marty… Therapy.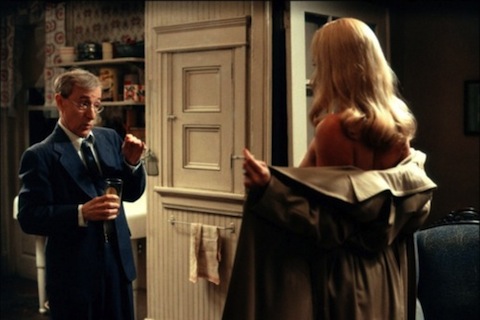 Any Woody Allen movie starring Woody Allen and a VERY beautiful younger woman.  Maybe creepy, not awkward, is the word I'm looking for here.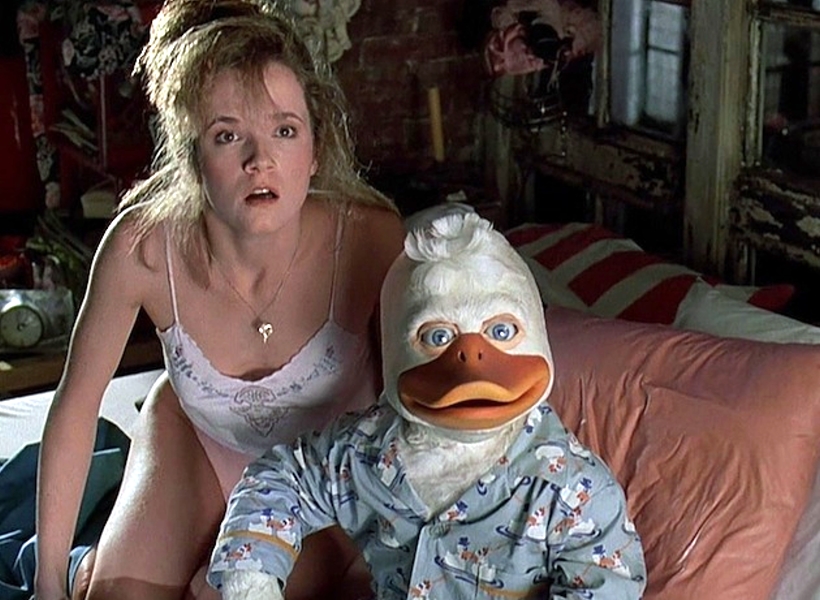 Lea Thompson as Beverly Switzler and Howard the Duck.  What is it with Lea Thompson and her awkward roles from the 80s?  Regardless, NOTHING beats this awkward couple and their puke-inducing fetish sex scene.  What was Hollywood thinking??  This movie was rated PG.