"Clint Eastwood Talks to Empty Chair."
No matter what happens at the Republican National Convention, this seems to be what everyone, including Hollywood, is talking about.  Last night, Eastwood performed a ten-minute live conversation with a chair representing an "invisible Obama".  This unexpected performance immediately had social media buzzing and kooky meme creators working overtime. Twitter, Instagram, Facebook, and blogs were ablaze with the actor/director's long chat with the chair.
Thus, a meme phenomenon has begun.  The internet is already calling it "Eastwooding".  Here are just some of them…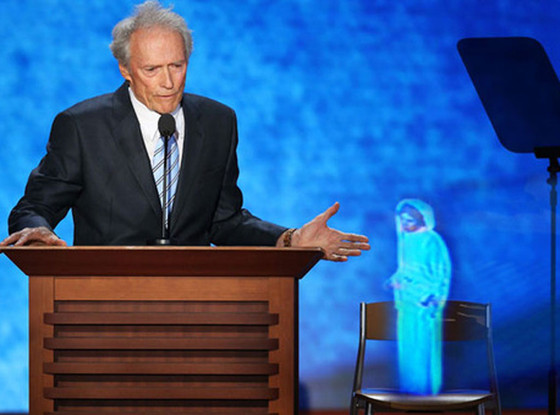 Princess Leia: Here's a brilliant 'Star Wars' juxtaposition of a Princess Leia hologram standing on the now famous chair. Perhaps Eastwood was trusting his feelings and summoning The Force.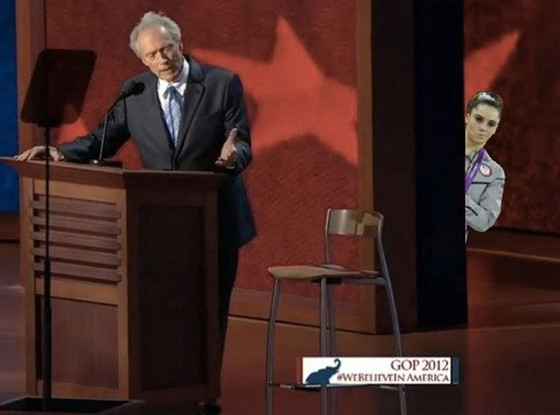 McKayla Maroney: Her infamous scowl sparked a meme phenom on its own.  But this time Maroney is backstage at the GOP convention giving Eastwood a "I'm not impressed".  Wonder how she really feels.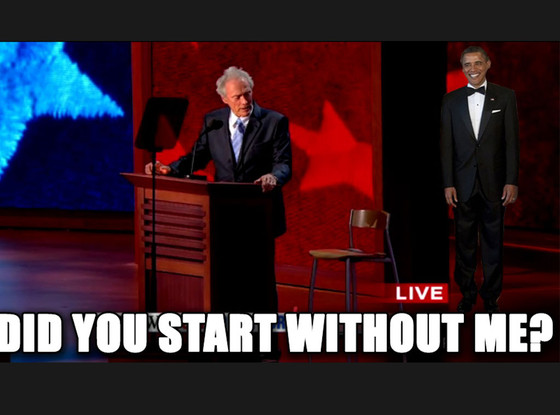 President Obama: This is pretty funny.  But did you know The Commander in Chief also made a post-Eastwood tweet saying "This seat's taken," along with a rear-view photo of him in a chair bearing the nameplate "The President."  Touche, El Presidente.
Gran Torino: A great line from Eastwood's 2008 film 'Gran Torino'.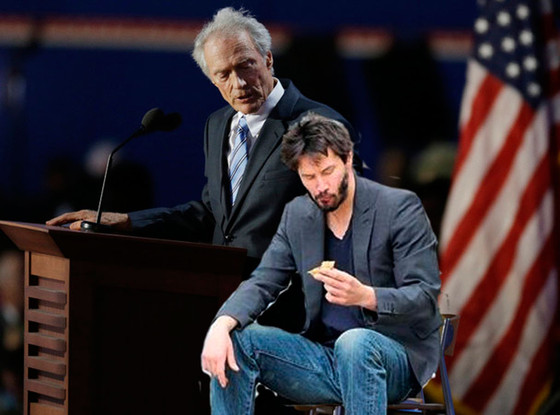 Keanu Reeves: We really can't explain why this is so funny, but we're laughing anyway!  Keanu Reeves just wants to eat his lunch and not be lectured by Eastwood.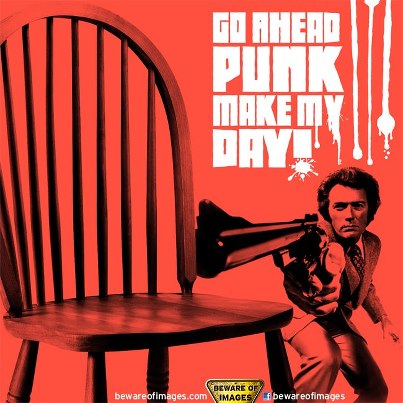 Dirty Harry: A throwback to the classic Dirty Harry character and his famous line.  Can't tell if the chair is trembling though.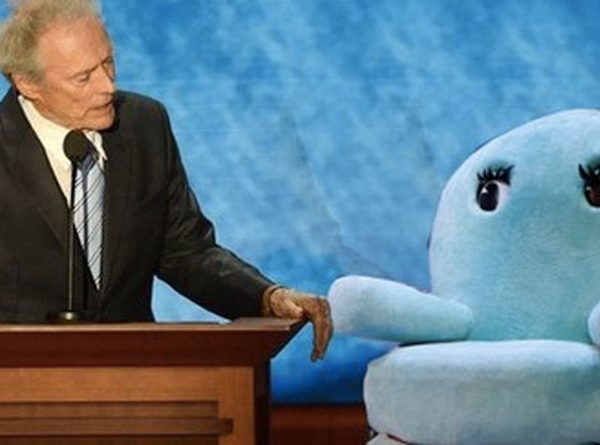 GOPee-Wee's Playhouse: Get it?  GOPee-Wee's Playhouse?  Ok that's all for now…