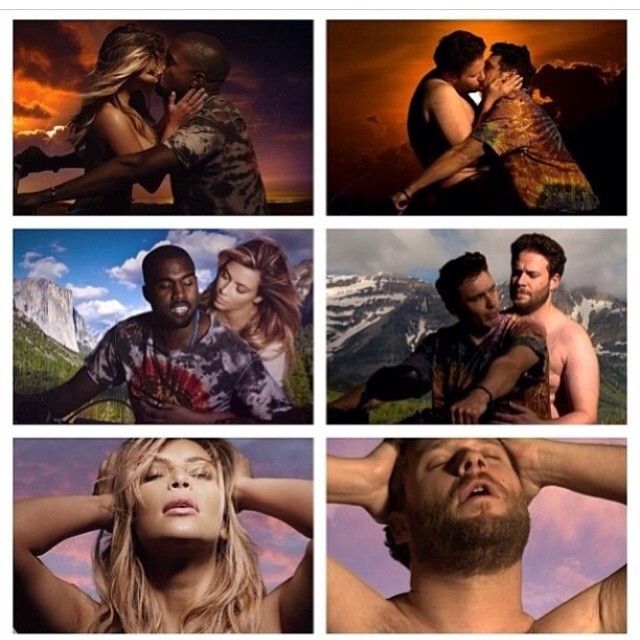 Independent film actor and director James Franco and comedian Seth Rogen took time away from filming their current movie "The Interview" to make a shot-for-shot remake of Kanye West's new music video "Bound 2," which features Kim Kardashian.  They call it "Bound 3″ and well… it's AMAZING!
The original video, directed by Nick Knight, featured West straddling his fiancé as the two travelled through a greenscreened Arizona scenery via motorcycle.  In this reviewer's humble opinion, it is one of the worst songs and videos I've ever seen.
But whether or not you agree, it's hard not to laugh hysterically at the genius behind Franco and Rogen's parody.  As Franco lip-syncs to West, Rogen pops his shirt off like Kardashian and reveals his Canadian back fur.  Now that's love.
Kanye being Kanye, it's going to be interesting to find out how personally he'll take this.  Can't wait for his reaction!
Watch it all here! (Caution: NSFW)
And if you never saw the original Kanye West video, here it is for comparison: