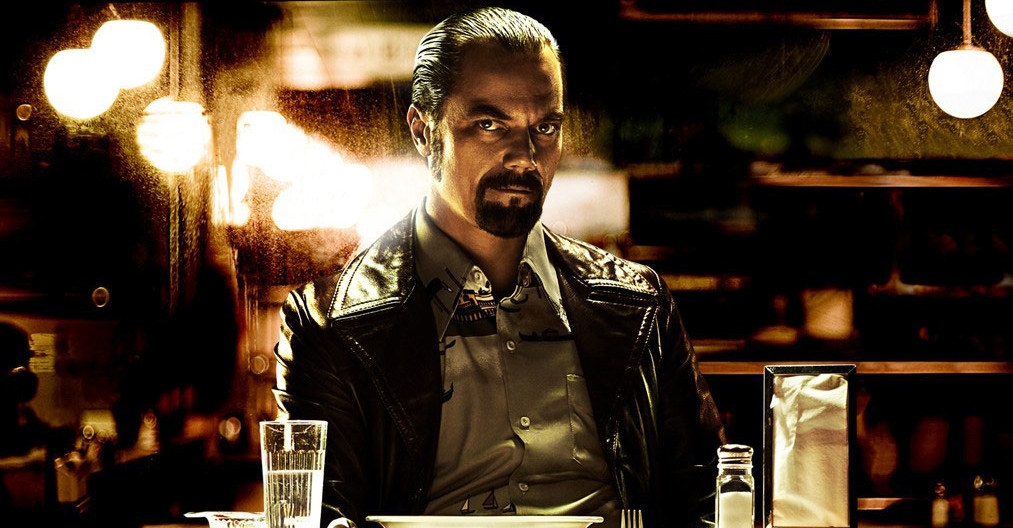 We've got an amazing trailer for you indie film lovers!  But don't start thinking that means boring or too artsy… This here is a hard-hitting mob hit-man flick directed by Ariel Vromen featuring an all-star cast!  'The Iceman' stars Michael Shannon, Winona Ryder, James Franco, Ray Liotta, Chris Evans, David Schwimmer, Robert Davi, and Danny Abeckaser.
Inspired by actual events, the movie follows notorious contract killer Richard Kuklinski (Academy Award nominee Michael Shannon) from his early days in the mob until his arrest for the murder of more than 100 men.
For years the notorious hitman Richard Kuklinski split his time between being a family man and a ruthless contract killer.  He managed to keep it a secret from his wife and children until they finally learned the truth upon his 1986 arrest.
Throughout their marriage, Richard Kuklinski seemed to be your typical suburban family man in in Dumont, New Jersey.  He was involved in the local Church every Sunday, BBQs by the pool, trips to Disneyworld , etc.  Truth is, he was a cold-blooded murderer – no pun intended.  Some in anger, some for profit, others just for fun… For 20 years, Kuklinski had made a living as one of the most prolific contract killers in the history of organized crime.
Oh and apparently he froze his victims' bodies to dupe forensic experts, hence the nickname "Ice Man".
'The Iceman' premiered at the 2012 Toronto International Film Festival.  It also screened at the Telluride Film Festival in 2012, was released at the 2012 Venice Film Festival, and many more!
Watch the HD trailer here…