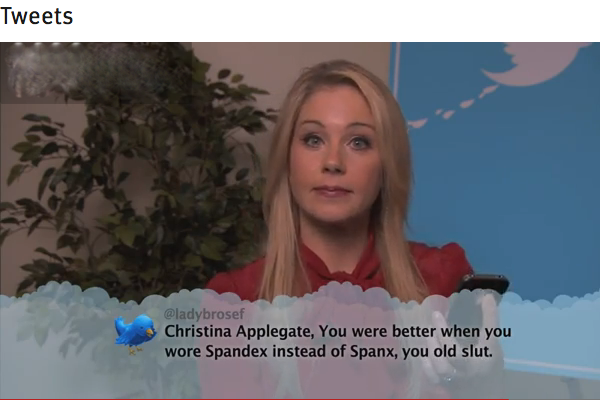 These days, especially with the popularity of social media, a lot of celebrities have Twitter accounts of their own to interact with their fanbase.  The downside of that are the hundreds, if not thousands of haters and trollers out there that love to send mean and insulting tweets to those celebrities.
So the folks at Jimmy Kimmel Live have embraced the phenom by asking his celebrity guests to do a live reading of some of the nastiness that gets sent their way via Twitter!
These are pretty hilarious.  Check out the 3 videos below.  My favorites are Christina Applegate, Matt LeBlanc, and Andy Dick… Who are yours?