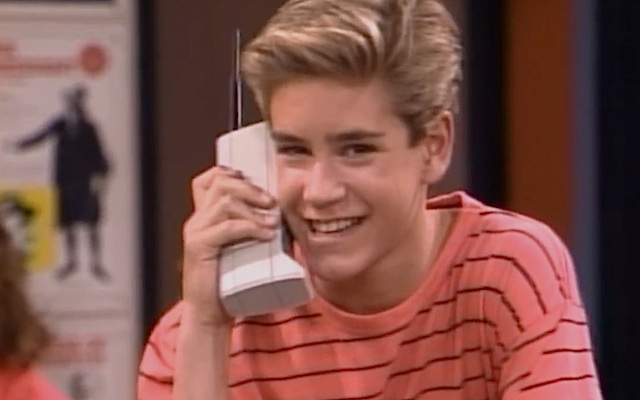 This week marks the 40th anniversary of the first cell phone call! 
In 1973 on 6th Avenue in New York City, Marty Cooper, a Motorola engineer, called his colleague, Joel Engel, at Bell Labs and said:
"Joel, this is Marty. I'm calling you from a cell phone, a real handheld portable cell phone."
Cooper was quoted about the experience of making those first calls and people's reactions:
"As I walked down the street while talking on the phone, sophisticated New Yorkers gaped at the sight of someone actually moving around while making a phone call.  Remember that in 1973, there weren't cordless telephones, let alone cellular phones.  I made numerous calls, including one where I crossed the street while talking to a New York radio reporter—probably one of the more dangerous things I have ever done in my life."
He used a "DynaTAC", the brick cell phone that would become famous in pop culture through TV and movie characters like Zack Morris (Mark-Paul Harry Gosselaar) from "Saved By The Bell" and Gordon Gekko (Michael Douglas) from "Wall Street."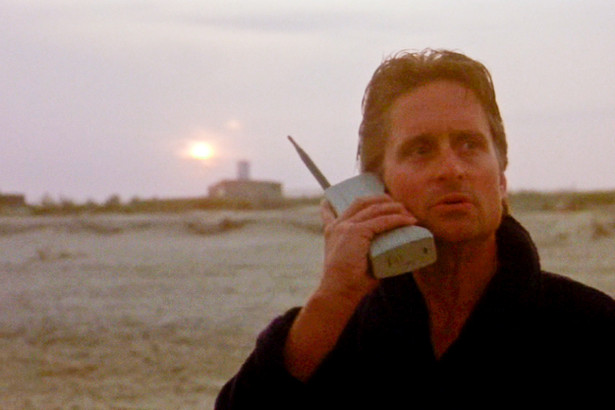 The first cell phones weighed 2.5 pounds, cost $3,500, and had a battery life of around 35 minutes.
They've come a long way in a relatively short time.  What's next?  Well according to Ray Kurzweil, an American author, inventor, futurist, & director of engineering at Google, we are headed for "Singularity" – a theory that radical and rapid changes in our society will be brought on by new technologies, superintelligence, artificial intelligence, and molecular nanotechnology.
Did I mention that he and other scientists predict this will happen before 2045?!  Sounds both scary and amazing!
But until then, you can stream thousands of great movies directly to your cell phone or any other interent-connected device instantly by downloading our mobile Apps here…