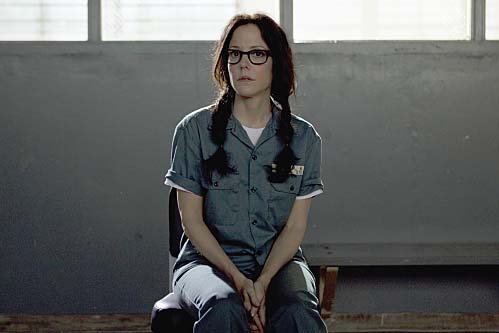 The Botwins are back in the latest season of Weeds: the first episode of season seven just premiered this Monday. For those of you unfamiliar with Jenji Kohan's Weeds, the story revolves around the lady to the left, who lost her husband of a heart attack. Without her partner's income, she's forced to resort to illicit drug trade within her SoCal suburban community in order to support her two sons and their lavish house. Soon, however, she becomes consumed by the pot-dealing underworld and becomes involved with very serious, dangerous people. From having an illegitimate child with a Mexican drug lord and politician, to fleeing when her son kills a prominent member of the same's campaign, Nancy Botwin's antics are nothing short of a roller coaster ride, and each episode leaves you jonesing for more.
The first few episodes of the season start out very slow, crawling through season-building predicaments, dilemmas, twists, and new characters, and right around the fifth episode, the proverbial IED that is Jenji Kohan's genius seems to spontaneously combust, sending the remainder of the season into overdrive – full of drama, danger, guns, pot and comedy. The season finales are killers, though; they usually end in some kind of giant cliffhanger, making the wait for the next season almost unbearable. To give you a taste of this, the end of season six ended with Nancy Botwin saving her own life by turning herself into the FBI.
Weeds does everything great, and I have to say, the name is definitely misleading. I have suggested it to many a friend, who always seem to decline my six-season-watching-extravaganza on the grounds that they don't enjoy stoner humor. A misconception! I retort that Weeds is only comprised of about 20% cheech & chong-esque humor. Jenji found the perfect harmony of stoner-humor and pure drama, comedy, and thrills with Weeds. Sprinkle in a greatly casted Botwin clan and associates, as well as guest stars, Weeds is the perfect weekend couch-lock fest; a rarity now a days, since watching more than two seasons in one sitting is excruciatingly cumbersome.
We'll be working on adding this series to our collection as well. If you're all caught up on your Weeds, you can check out the newest and subsequent episodes on Showtime.