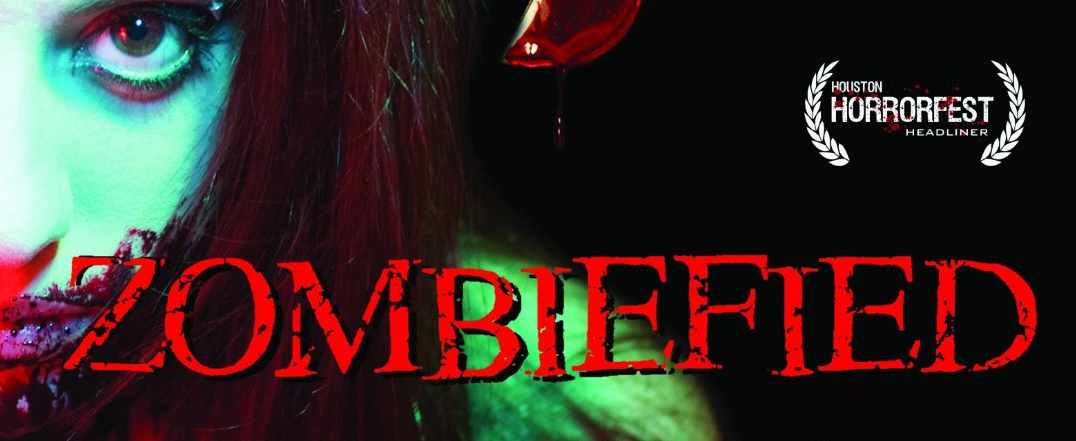 First ever zombie film and slasher film combined!  It's quite a scary film with a unique story and premise.  The film features non-stop action mixed with intense, on the edge of your seat moments in an eerie atmosphere.  Written and directed by Todd Jason Cook, 'Zombiefied' is George Romero meets Friday the 13th.
Starring Rebecca Torrellas, Joe Grisaffi, Carli Mosier, Brandon Hearnsberger, Dimitri Kouzas, and David Sharp.
"Zombiefied is fun and Cook shows promise." - Fangoria Magazine

"If you're a fan of movies like Lucio Fulci's City of the Dead and The Beyond, ZOMBIEFIED is well worth your time." - Jason Thorson, Ravenous Monster

"If you ever wanted to see a mash-up of Carpenter and Romero influences, this is the one to see." - HorrorNews.net

"Zombiefied makes good use of both the slasher and zombie sub genres and includes some scary scenes as all well as out and out gore-laden action sequences." - Hacked in the Head Reviews
Tommy and Angel have a deadly secret that has tormented them for 13 years.  Their fears become reality when a viral outbreak occurs at a local concert and fans become vicious zombies.  Alana, the lead singer, is forced to flee for her life. Running through the night, she is attacked by a serial killer who seems to know the secret of the zombies.  As the body count rises from zombie attacks and slasher killings, can Tommy and Angel uncover the secret before they all become victims?  Eek!!
Here's the FULL trailer!…