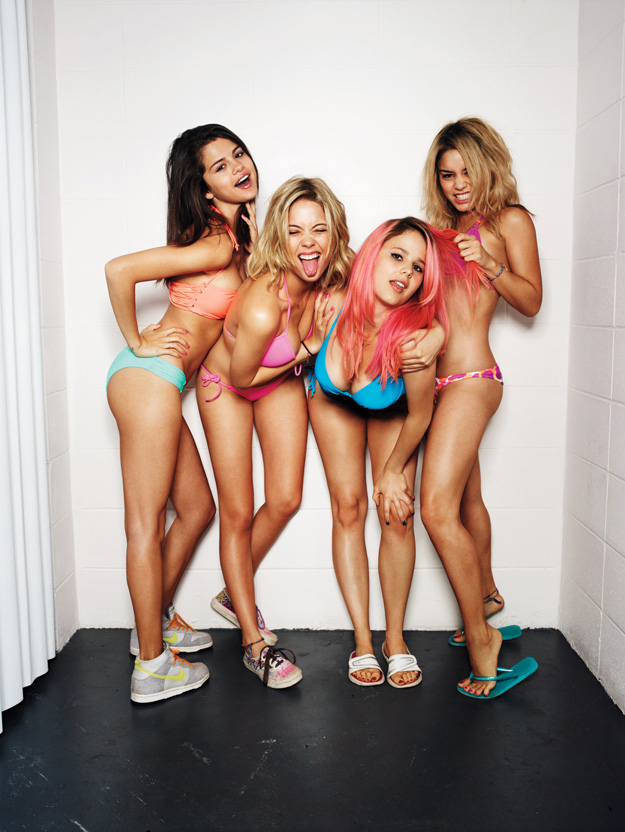 Hide your teenagers because we have the red band trailer for Harmony Korine's ('Kids') new film 'Spring Breakers' starring James Franco, Selena Gomez, Ashley Benson, Rachel Korine, Heather Morris, and Vanessa Hudgens.
The story follows four wild college girls who land in jail after robbing a restaurant in order to fund their spring break vacation.  They then find themselves being bailed out by a cornrow-wearing drug and arms dealer (James Franco) who wants them to do some dirty deeds for him in return.  Plenty of drugs, sex, and violence ensue as we follow the shenanigans of these bikini-clad girls.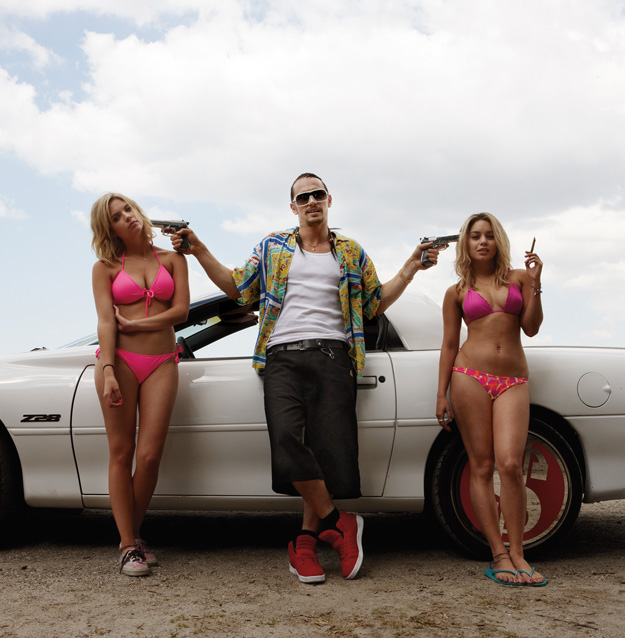 From the same controversial writer as the movie 'Kids', you can be certain it will raise eyebrows and probably some outrage.  I went through the spring break phase, spending plenty of uninhibited and never to be repeated weeks in between the Copper Canyons of Arizona.  I'm not exactly proud of it, and in hindsight, I'm terrified of the thought of what parents don't know about their sons and daughters…. mainly the daughters.  Ruh-roh, I sound like an old man!
Here's the red band trailer…