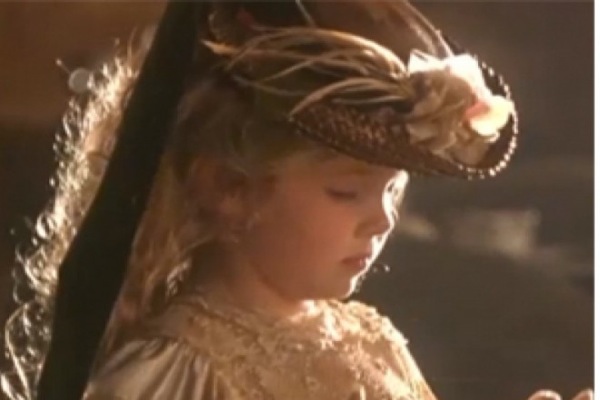 Fifteen years ago, Ellie Bensinger played the cute little girl in the tea room in James Cameron's "Titanic." Now, the actress is twenty-one and moving on to new roles.
She recently said in a statement, "My official title was 'Tea Room Girl.' I played a girl sitting at tea with her mother, being taught how to be proper. It's the scene where Kate Winslet is having tea with her mom and she looks over her shoulder and sees me, being taught to be a member of society. It makes her have reservations."
Ellie auditioned for the part at Warner Bros. when she was just five-years-old. She admitted to originally turning the part down once they revealed that the scene would be shot on Halloween."My mom turned down the part because she didn't want me missing out on having a Halloween." Luckily, the scene was pushed back allowing Ellie to enjoy both trick-or-treating, and being on set.
Her mom even made an appearance in the film playing the "Team Room Girl's" mother after they forgot to cast the role. She was coincidentally picked by Cameron, who later discovered that she was Ellie's actual mother.
The young star has upcoming roles in the movies "Labor Day" and "Movie 43." She currently attends Northwestern University and plans on chasing her dreams in New York City upon graduation.