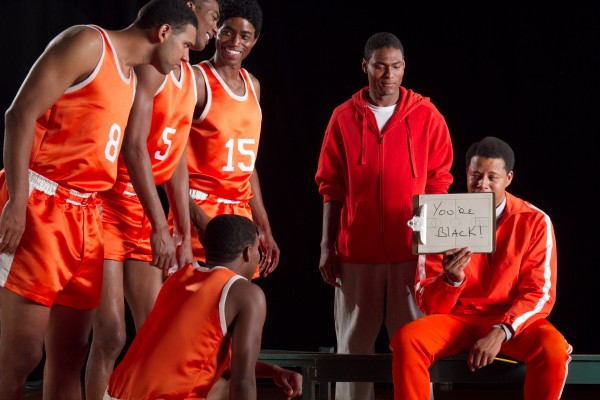 This is insane to us and maybe you'll agree… 'Movie 43′ looks like it will be AMAZING!
It boasts a slue of directors including Peter Farrelly, Elizabeth Banks, Steven Brill, Steve Carr, Rusty Cundieff, James Duffy, Griffin Dunne, Patrik Forsberg, James Gunn, Bob Odenkirk and Brett Ratner.
THAT'S A LOT OF DIRECTION!!
And guess who's in 'Movie 43′?  Apparently everyone…
Kate Winslet, Elizabeth Banks, Emma Stone, Justin Long, Seann William Scott, Jason Sudeikis, Anna Ferris, Kieran Culkin, Halle Berry, Kate Bosworth, Gerard Butler, Josh Duhamel, Chris Pratt, Richard Gere, Terrence Howard, Kristen Bell, Christopher Mintz-Plasse, Ricky Gervais, Stephen Merchant, Hugh Jackman, Johnny Knoxville, Chloe Moretz, Leslie Bibb, Patrick Warburton, Tony Shalhoub, Jack McBrayer, Aasif Mandvi, Bobby Cannavale, Liev Schreiber, Naomi Watts and Uma Thurman.
THAT'S A LOT OF TALENT!!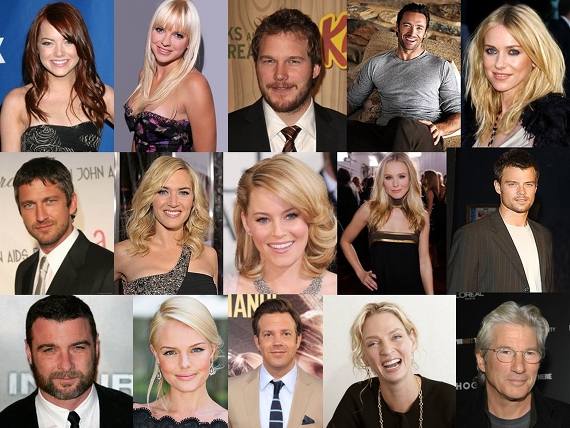 So we think this could end up being the funniest movies slated for 2013.  Check out the hilarious red band trailer for this anthology comedy and tell us what you think.  Oh and careful, it may not be very safe for work…